Johnathan Aitken
Jersey Number 56
Position: Def. 6'-4'' 211lbs
Birthday 05/24/78
Birthplace: Edmonton, Alberta


---


Ailing Aitken eyes return

Must get back into playing shape
By KEN WIEBE -- Winnipeg Sun


This may be the first time in his life Johnathan Aitken is actually looking forward to experiencing jet lag.

Aitken, a bruising defenceman who has been out of the lineup since sustaining a back injury on Dec. 27, could return to the Manitoba Moose as early as this weekend against the St. John's Maple Leafs.

Aitken participated in practice yesterday and will meet his teammates in Newfoundland later today after going for a conditioning skate in Winnipeg.

"You feel like a bit of an outcast," said Aitken, who hasn't played an actual game since Dec. 18 against the Hamilton Bulldogs. "I've never been out this long a duration ever. I may have missed a couple of games here and there. Last year I played 81 games, plus playoffs. The year before I played all 80 games. It's very frustrating."

During the latter stages of the morning skate before Manitoba's Dec. 27 game with the Cleveland Barons, Aitken experienced a sharp pain in his back, which turned out to be a herniated disc.

The road to rehabilitation has been a long one, but Aitken feels he's been making progress after going through a bit of a lull.

"You can ride the bike until you're blue in the face, but it's not like skating -- the more you skate, the better," said Aitken. "Once you get older, you have to work more on your flexibility, but I'm pretty flexible for a defenceman."

Moose head coach Randy Carlyle said his biggest concern with Aitken is conditioning, since he's missed the past 22 games.

Aitken has been cleared to practise, but when he returns to the lineup is anyone's guess, especially with the Moose playing only four games during the next 13 days.

"It's going to be some adjustment and work for him," said Carlyle. "He's going to have to commit to a much more stringent off-ice program that we're going to make sure happens every day."

When Aitken returns, the Moose will be back to sitting out a healthy veteran every game because of AHL roster rules.

"Those are difficult decisions, but they have to be made," said Carlyle. "He's part of our team, and he's made a commitment to our success before, but he's going to have to earn his ice time. As always, there is competition for the position."

Veteran forward Jimmy Roy has been a beneficiary of Aitken's injury as he has played 22 consecutive games after being in and out of the lineup for the first 28 contests of the campaign.

Since enforcer Wade Brookbank has been effective since moving back to the blue-line after spending the better part of the season playing left wing, there isn't any urgency to rush Aitken back.

Aitken says he isn't going to worry about when he'll get back in or who he might replace.

"You just have to work hard -- period. It's a healthy competition amongst everyone," said Aitken. "At the end of the day, it's up to Randy as far as who plays."


---
---
Click Here for the Other Press Article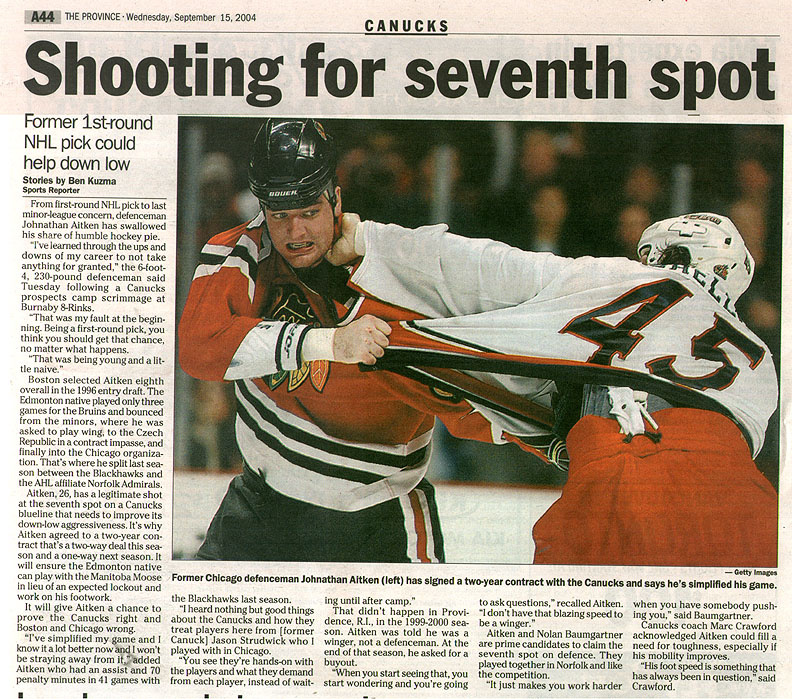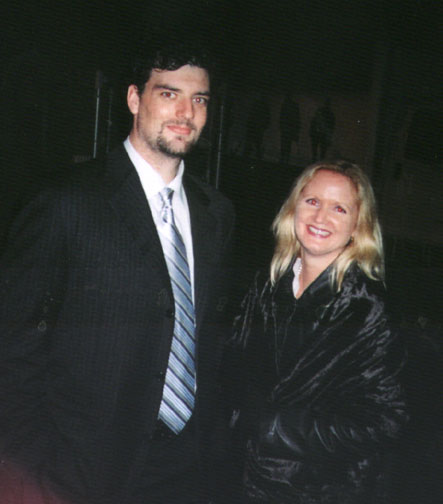 Richard Brodeur Celebrity Golf Classic

Chicago Blackhawks information and stats page
---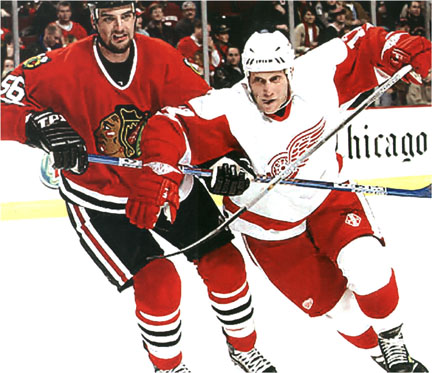 Johnathan Aitken & Brett Hull March 2004


Bobby and Bart 1976 (Bart - age 7)
At Grant's Ranch

---

Hockey Star - Bobby Hull

---


Villie Nieminien - Johnathan's room mate with Chicago Blackhawks

---




2002-03: Played in a full season with Norfolk…scored one goal to go along with seven assists and 207 PIM in 80 games…also appeared in nine playoff games, scoring two goals and assisting on one.

2001-02: Began the season with Jackson (ECHL) amassing 10 points (1 G, 9 A) along with 141 PIM in 43 games…finished the season with Norfolk notching an assist in 28 games.

2000-01: Played for Sparta Praha in the Czech Republic…totalled three assists and 62 PIM in 24 games.

1999-00: Made his NHL debut with the Boston Bruins appearing in three games…tallied 14 points (2 G, 12 A) with 121 PIM for Providence (AHL) in 70 games…appeared in 11 postseason games scoring a goal and earning 26 PIM.

1998-99: First full season in the AHL with Providence…appeared in 65 games scoring two goals and adding nine assists with 92 PIM…also played in 13 playoff games.

1997-98: Appeared in 69 games for Brandon (WHL) recording a career high 34 points (9 G, 25 A) with 183 PIM…in 18 playoff games tallied eight assists with 67 PIM.

1996-97: Played in 65 games for Brandon notching 22 points (4 G, 18 A)…also had a career high in PIM with 211.

1995-96: Appeared in 71 games for Medicine-Hat (WHL)…scored six goals to go with 14 assists and 131 PIM…notched one goal in five playoff games.

1994-95: Tallied five assists for Medicine-Hat in 53 games along with 71 PIM.



JOHNATHAN AITKEN (AYT-kihn)

PETS: DOG (PUG), PUCK

HOBBIES: HARLEY'S, GOLF

CHARITIES THAT YOU SUPPORT: CANCER SOCIETY

BEST ADVICE YOU EVER RECEIVED: HARD WORK NEVER GOES UNREWARDED

IF YOU WEREN'T A PROFESSIONAL HOCKEY PLAYER, WHAT WOULD YOU BE: ENTREPRENEUR

HOW OLD WERE YOU WHEN YOU START SKATING: 3

PERSON YOU MOST ADMIRE: ANYONE WHO ACHIEVES THEIR GOALS

IF YOU COULD MEET ANYONE IN HISTORY, WHO WOULD IT BE: PRESIDENT LINCOLN

MOST EMBARRASSING MOMENT IN YOUR LIFE: GOING ON THE ICE AND TRIPPING ON THE CARPET AT CENTER ICE

WORD OR PHRASE THAT BEST DESCRIBES YOU: HARD-WORKING

BIGGEST PET PEEVE(S): BITING NAILS, BAD DRIVERS

BIGGEST FEAR: FAILING

FAVORITE MOVIE: BRAVEHEART

FAVORITE CD: METALLICA

FAVORITE MAGAZINE: EASY RIDERS

FAVORITE SNACK: PEANUT BUTTER SANDWICH

FAVORITE ICE CREAM: COOKIE DOUGH

FAVORITE SUPERHERO: WOLVERINE, X-MEN

FAVORITE CARTOON CHARACTER: BART SIMPSON

FAVORITE VACATION SPOT: TOBAGO

FAVORITE CLOTHING STORE: WEST COAST CHOPPERS

PICK ONE

WOOD OR COMPOSITE STICK: COMPOSITE

EAT-IN OR TAKE OUT: EAT-IN

BEACH, POOL OR POND: BEACH

ROCK, RAP, TECHNO OR COUNTRY: ROCK

SPORTS CAR, SUV, TRUCK OR MOTORCYCLE: SUV

RED, WHITE OR BLACK (BLACKHAWKS SWEATER): ALL



---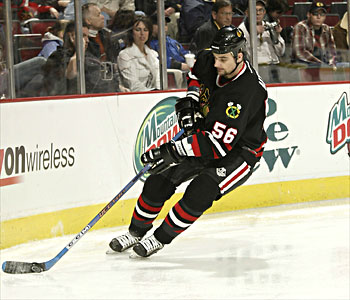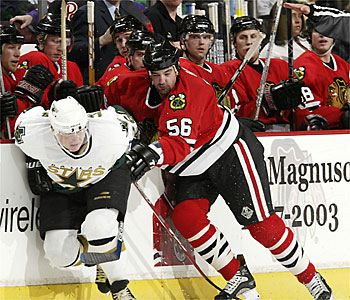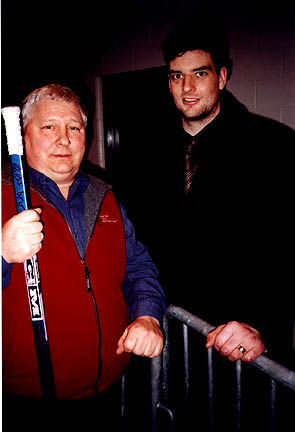 Blackhawks Assign Aitken To Norfolk

March 16, 2004

The Blackhawks announced today that they have assigned defenseman Johnathan Aitken to the Norfolk Admirals of the American Hockey League. The team also announced today that defenseman Steve Poapst is expected to return to the lineup on Wednesday, March 17 against the Carolina Hurricanes.

Aitken was recalled by the Blackhawks on December 19 under emergency conditions, it was his second recall of the season. He has appeared in 41 games this season with the Blackhawks recording one assist and 70 penalty minutes while averaging over 17 minutes a game (17:15).

With the Admirals this season, Aitken has appeared in 29 games scoring one goal while adding four assists for five points with 75 penalty minutes.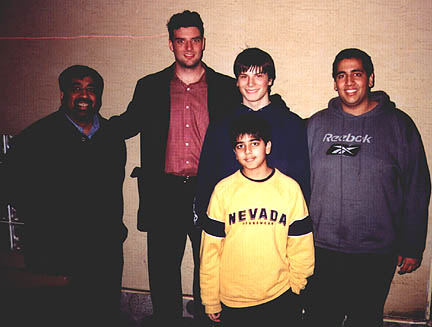 Johnathan's Dad - Jim


Grant's newest grandson "Puck"



Kendra




Tyanna - Grant's son Kirk's daughter



Austin


---